⚡APP EVENT⚡
2023-01-12 ~ 2999-12-31 (KST,PST+16)
olive young app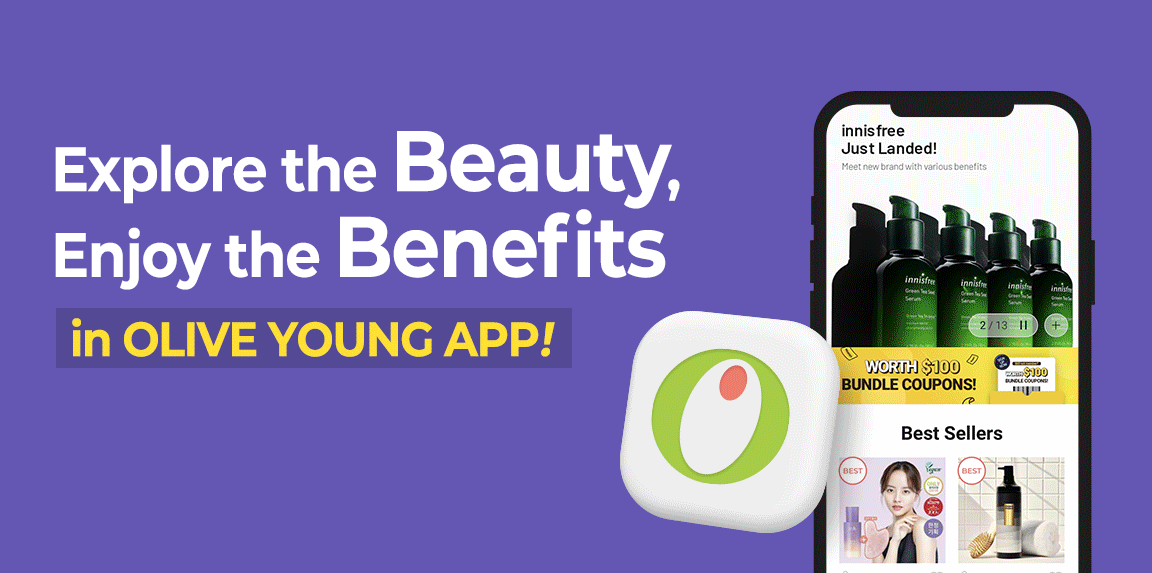 Save USD35 & More Benef its with OLIVE YOUNG APP!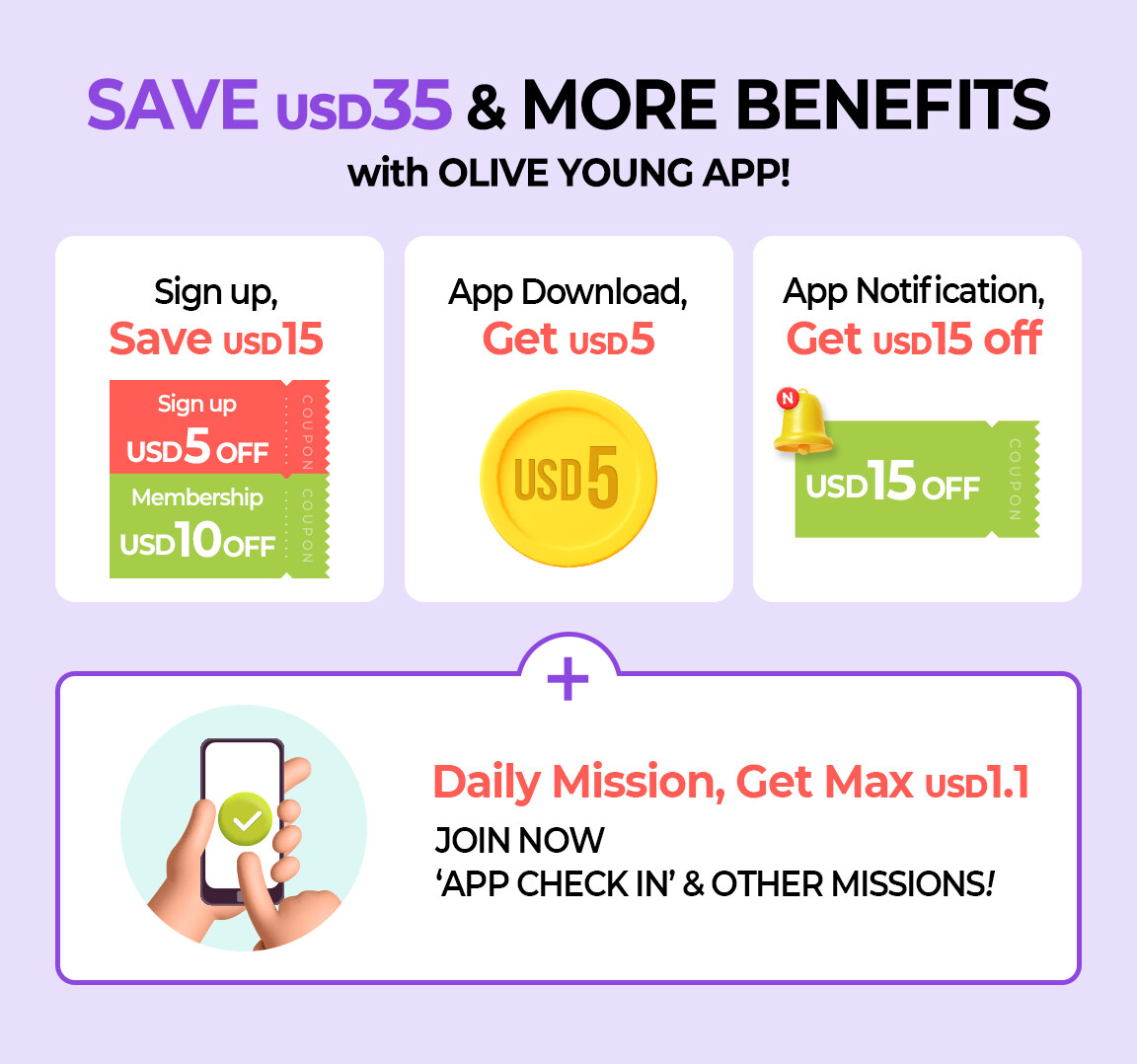 Download the OLIVE YOUNG APP and Get USD5 NOW!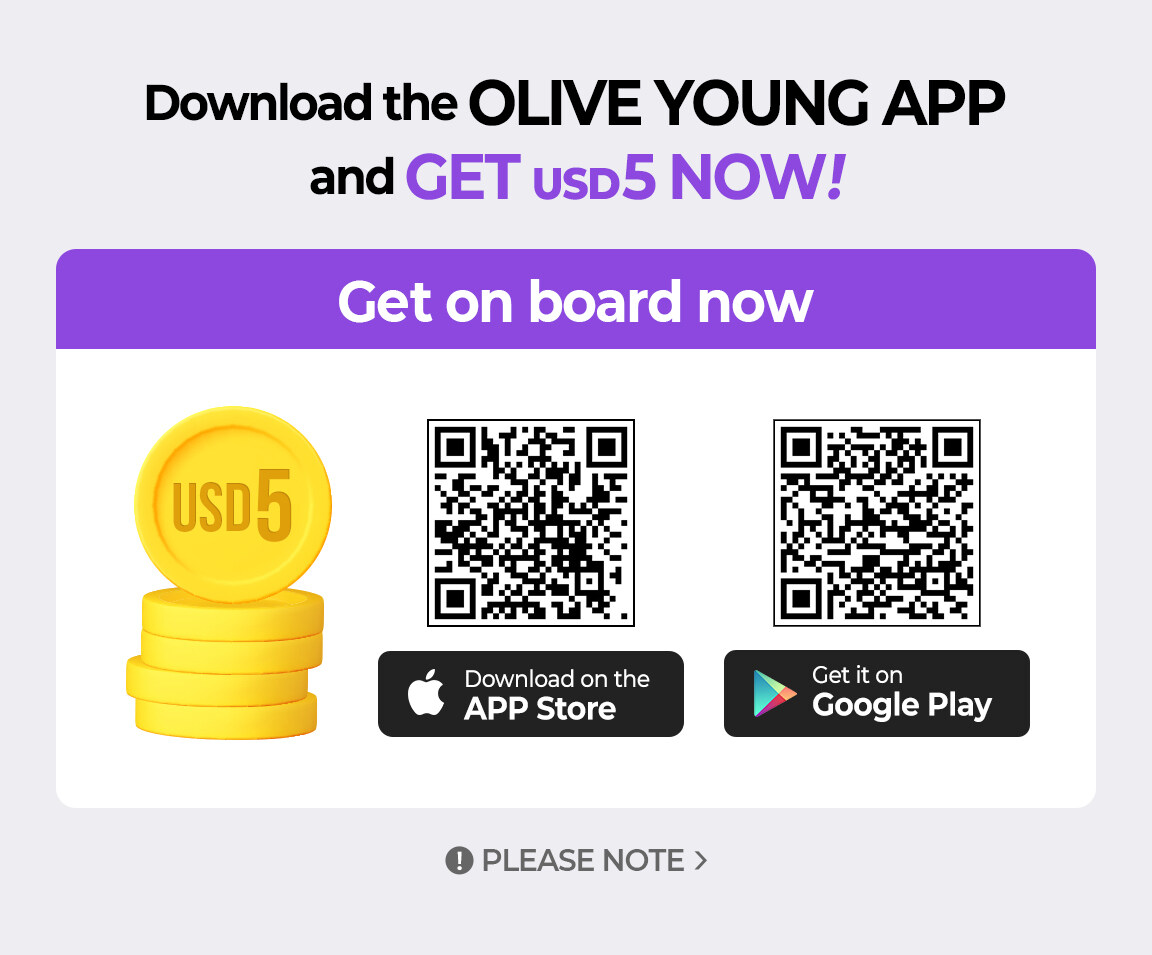 Turn On Notification and Get USD15 OFF in next day!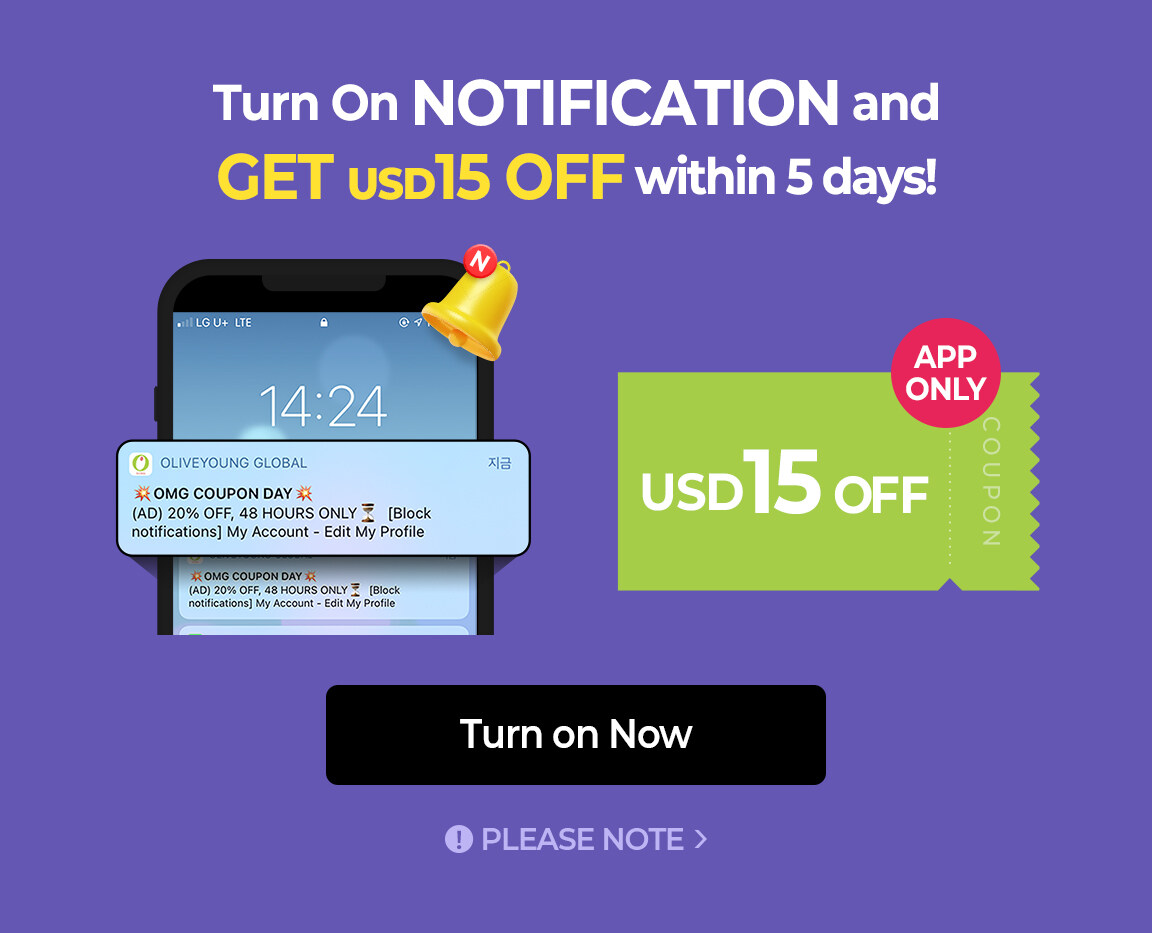 Turn on Now
Join OLIVE MISSION and Earn Points EVERYDAY! More Days, Bigger Points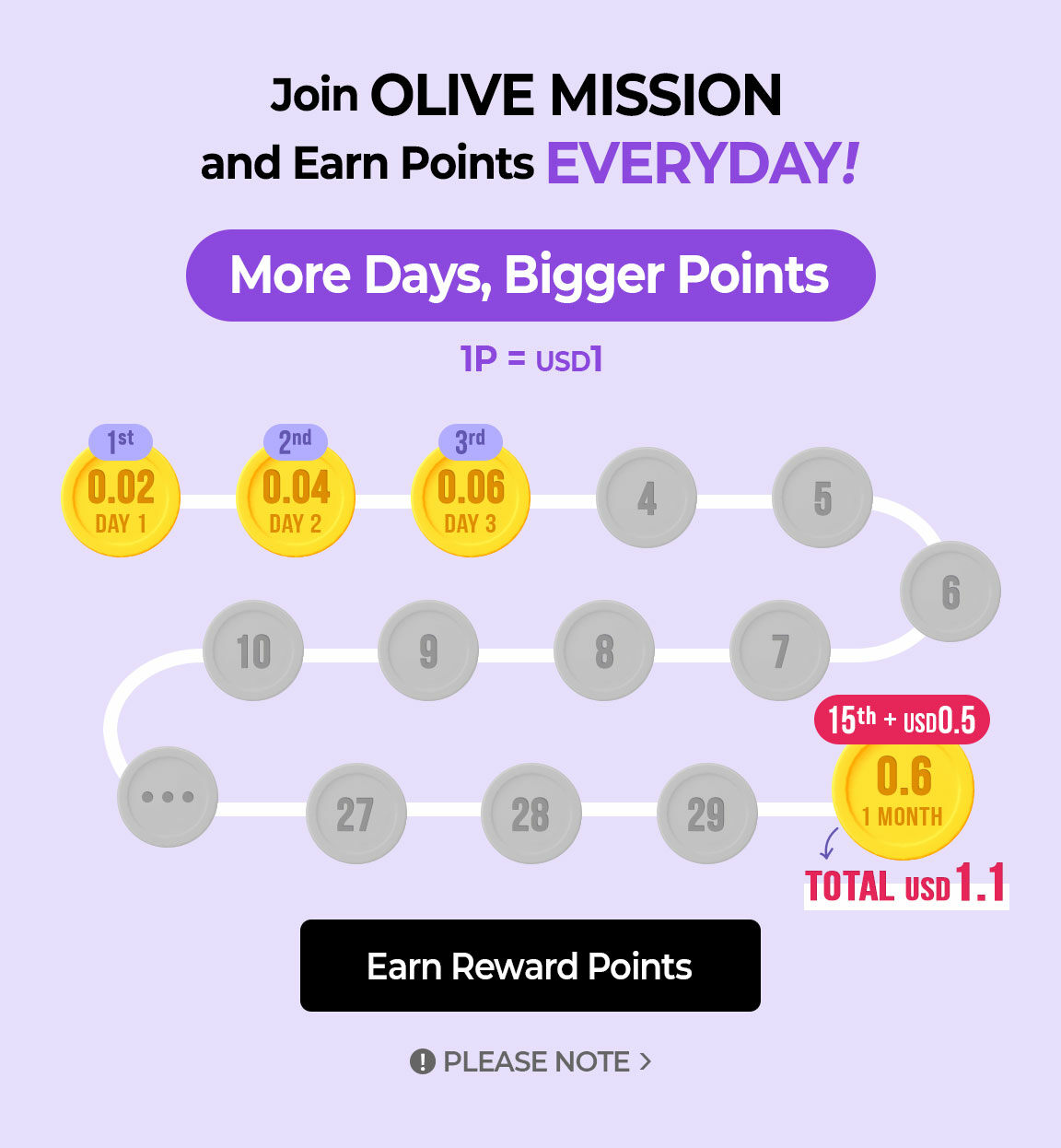 popup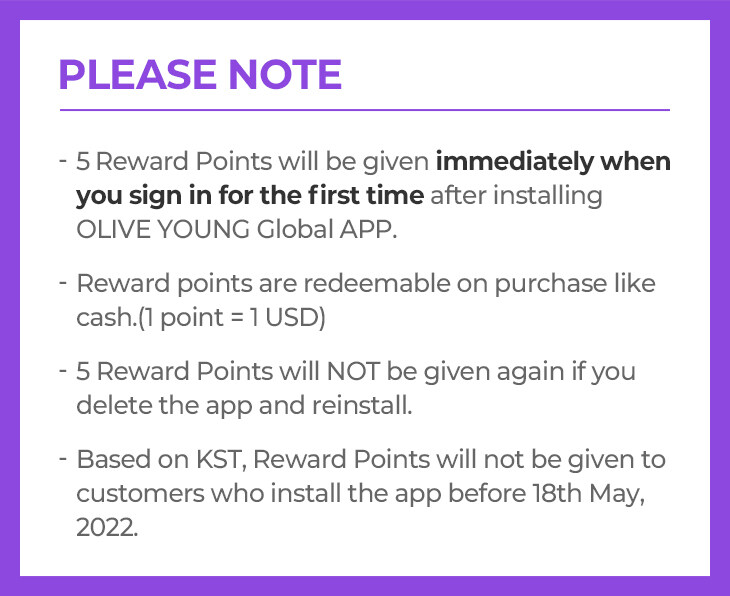 popup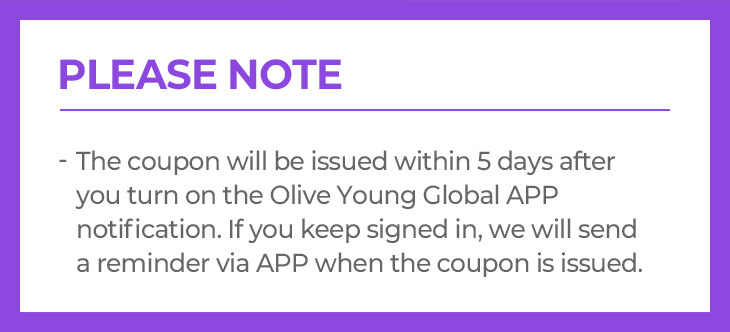 popup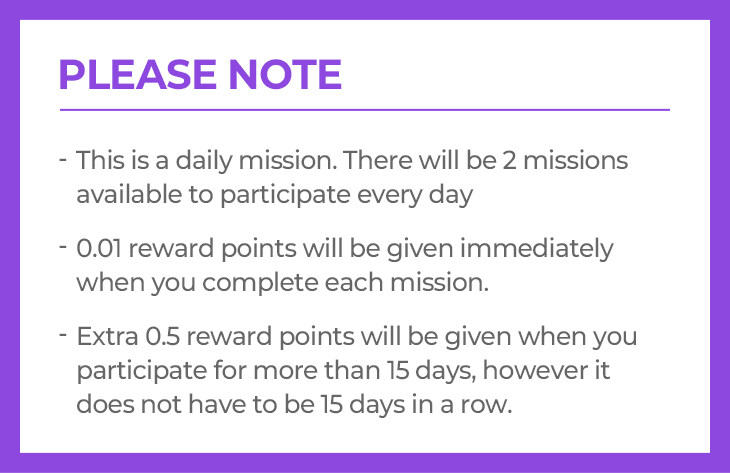 NOTICE

[APP DOWNLOAD]
- 5 Reward Points will be given immediately once you download Olive Young APP and Sign in for the first time. If you reinstall the app, points will not be given again. (1 reward point = USD1)
- 5 Reward Points will expire within 14 days after issued.
※ This event may be changed or ended according to OLIVE YOUNG Global Mall's circumstances.
※ You can check the details for Coupon and Rewards Points at My Account > My shopping.
※ Please note that this promo code cannot be used for K-POP category and 0.99deal items.
※ Purchase coupons can not be used together with other Purchase coupons or Promo codes in the same order.