App Notification Event
2022-04-12 ~ 2022-12-31 (KST,PST+17)
Turn On Notification and Get 30% OFF
STEP 1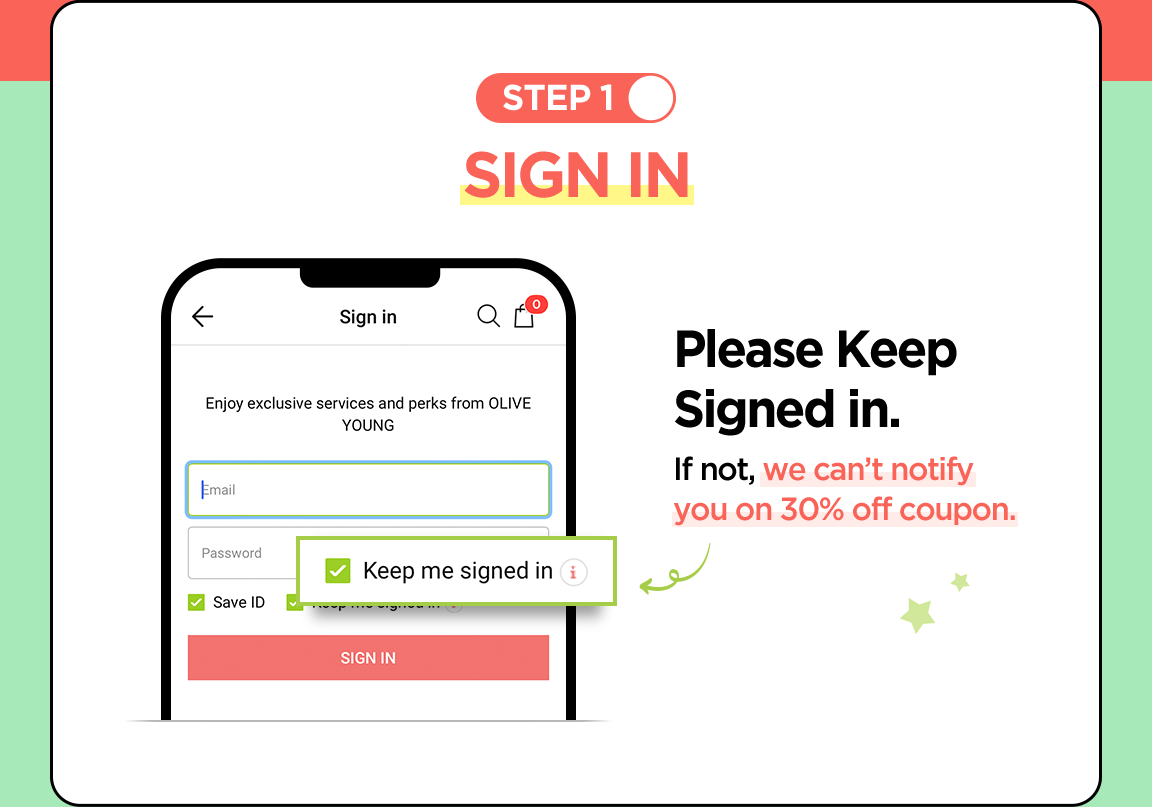 STEP 2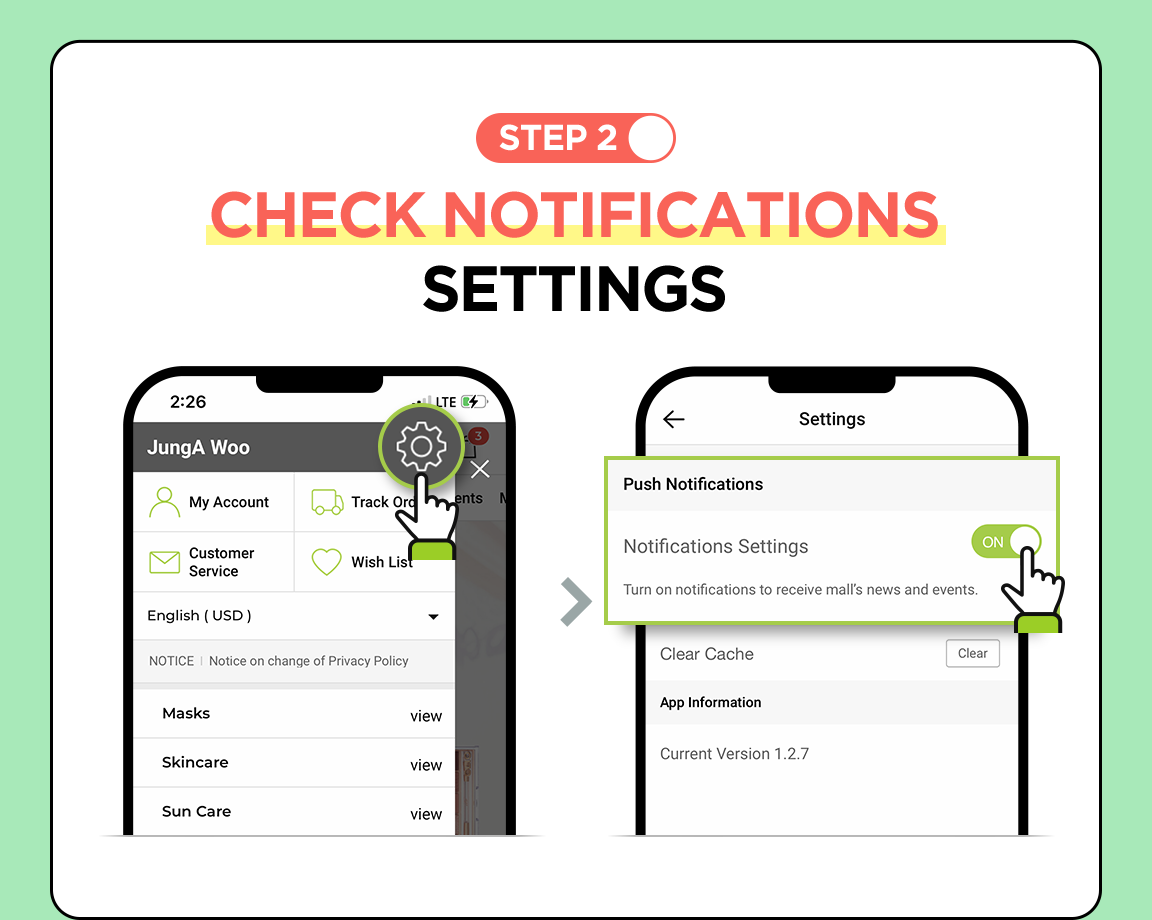 STEP 3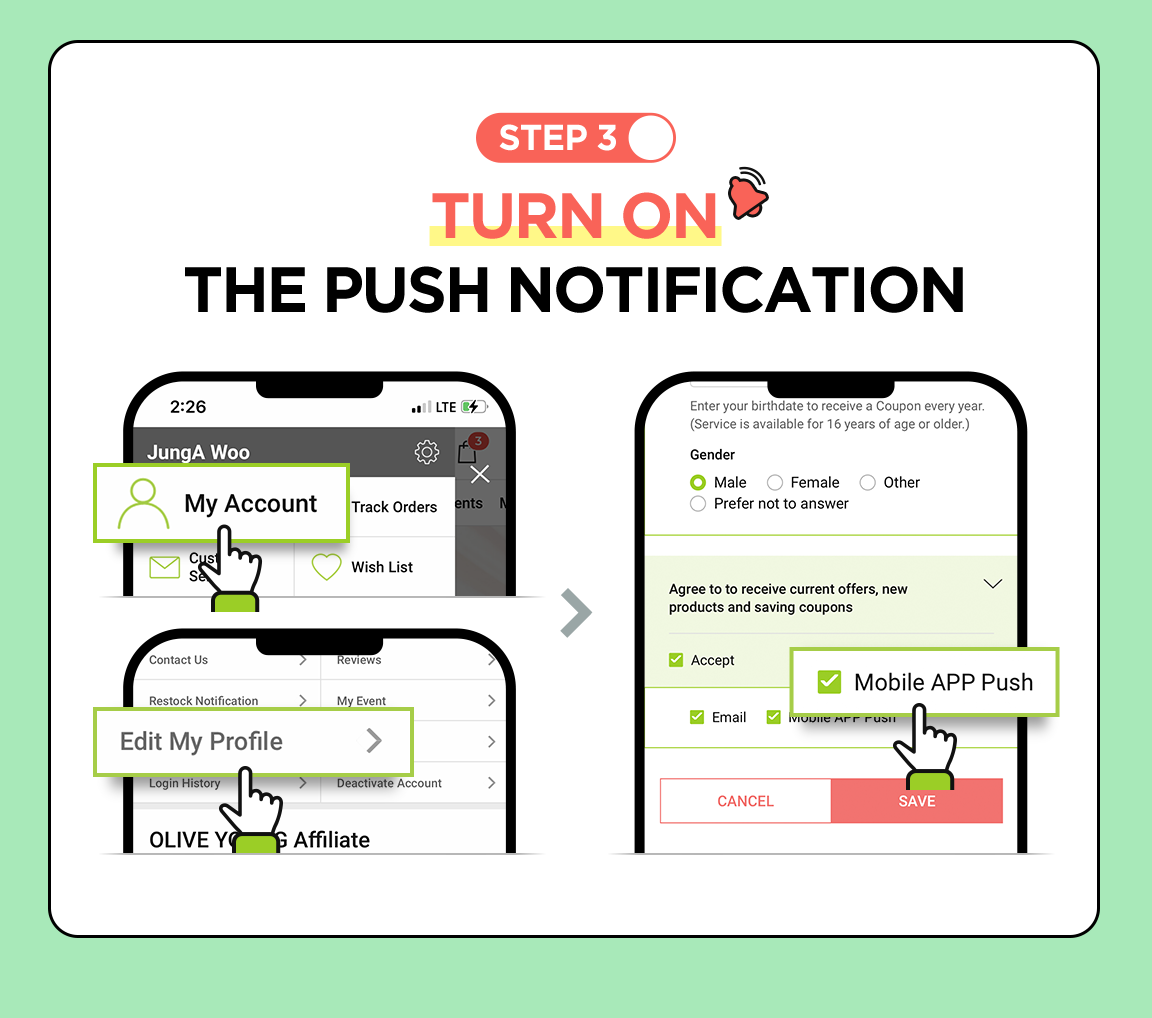 NOTICE

1. You can use $10 OFF coupon only in APP.
2. The coupon will expire in 7 days after issued.
3. $10 OFF Coupons can only be applied to orders $80+ except for records products.
4. The coupon will not be issued to members who have already turn on APP notification before May 20th 2022(KST).

※ This event may be changed or ended according to OLIVE YOUNG Global Mall's circumstances.