🍰Celebrate your B-day🍰
2021-08-01 ~ 2022-12-31 (KST,PST+16)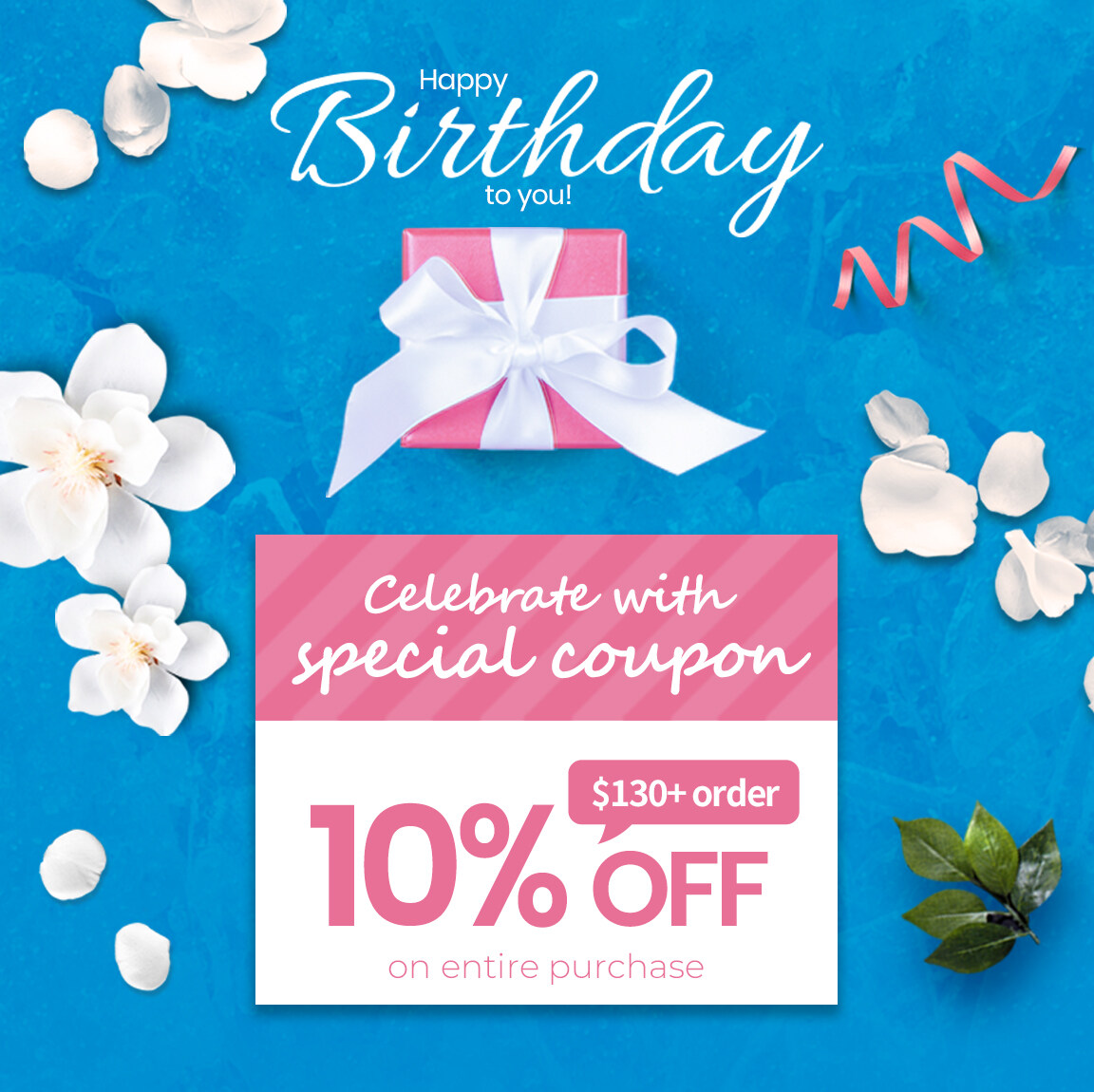 NOTICE

1. The Birthday Coupon is given 7 days before your birthday. You need to have his/her birthday registered in the profile to get this Coupon.
Check the Coupon at My Account ▶ My Shopping.
2. The Coupon can be used on purchases of more than USD 130. It expires 30 days from the date of issuance.
3. A birthday gift is given only once a year based on the registered birthday in the profile. It will not be reissued even if the birthday is changed if it has been issued within the same year.
4. The birthday can be registered or changed at My Account ▶ My Profile ▶ Edit My Profile. Coupons cannot be reissued for wrong profile information or personal reasons.
5. Birthday Coupons are automatically issued 7 days before the registered birthday for users who have registered their birthdays at least 8 days before the date in My Profile.
6. You cannot use it with other Purchase Coupons in the same purchase order.
7. This event may be changed or ended according to Olive Young circumstances of OLIVE YOUNG Global Mall.